Simply ask an architect or any home design professional about what makes Australian homes unique, and virtually all of them will tell you how much importance is placed on outdoor living. Furthermore, a principle that is fundamental to Australian design is creating a seamless link in the liminal space between the inside and outside. With our hot summers and mild winters, nothing beats entertaining in our own backyards and outdoor spaces.
Are you puzzled as to what to do with your outdoor area? Even a small balcony can be transformed into an attractive, private retreat with the correct furniture and decorations. In this post, we'll show you how to turn your underused outdoor areas into a peaceful haven for resting and entertaining.
How to Create an Inviting Outdoor Living Space
Making the most out of your outdoor living area is a hot topic at the moment, and it's easy to understand why. Creating an outdoor area that is both comfortable and practical is a creative endeavour that can be as challenging as it is rewarding. So, whether you have a patio to play with, a courtyard garden, or even just a little balcony our 7 eye-catching outdoor area ideas are sure to give you some inspiration. 
Take a close look at your garden — its location, orientation, and aspect – before you start creating designs, because this will influence how you best utilise your outside space.
Learn where the sun and daylight fall in various sections of your outdoor area at different times of the day, since this could be a determining factor in your outdoor living area design. Then consider how you want to use your outdoor space: is it primarily for entertaining (an undercover outdoor dining area with dappled shade can be great); sunbathing (make sure to choose the sunniest spot for your lounge furniture); or relaxing (again, a little bit of shade goes a long way). Maybe it's for an outdoor home theatre, in which case you'll need to be creative.
Every detail matters, and you want this space to reflect and compliment your and your family's lifestyle. We like creating items that you'll be glad to have in your garden all year, making it a pleasure to be in not just during the day but also at night.
Select the Best Outdoor Furniture Set
Begin by selecting beautiful and robust garden chairs to create the ideal outdoor living patio space. Choose trendy outdoor living furniture that would look at home in a conservatory or living room. Gather them around an outdoor rug, add a side table, and you've got yourself the perfect, social living room set-up, only this time it's outside.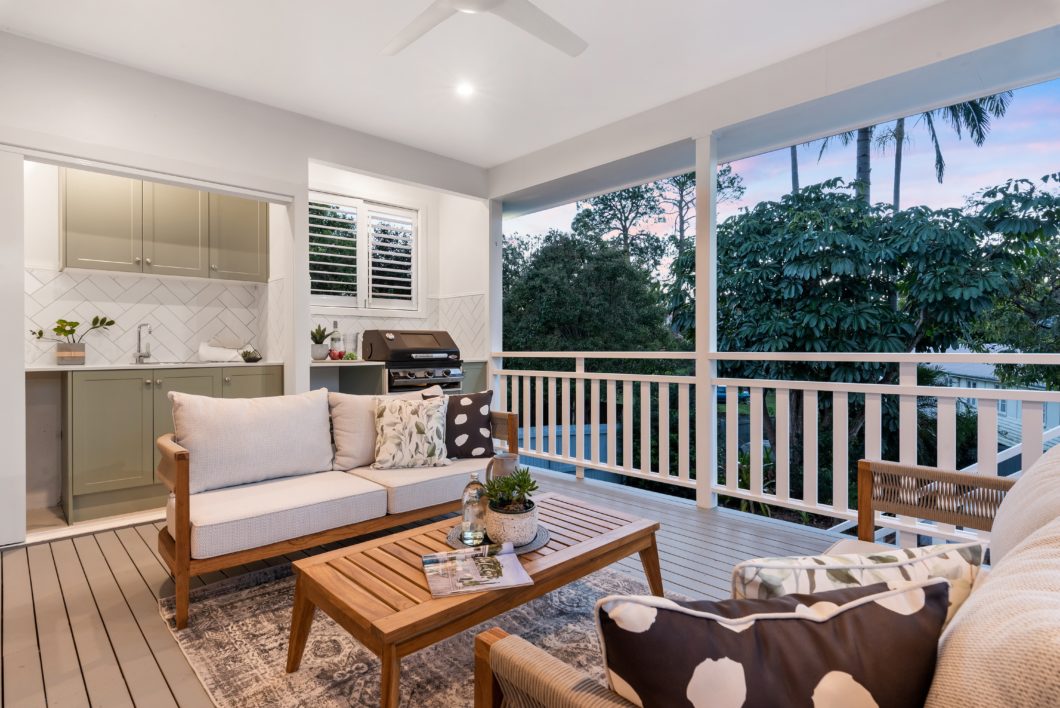 Install Some Sliding Panel Track Blinds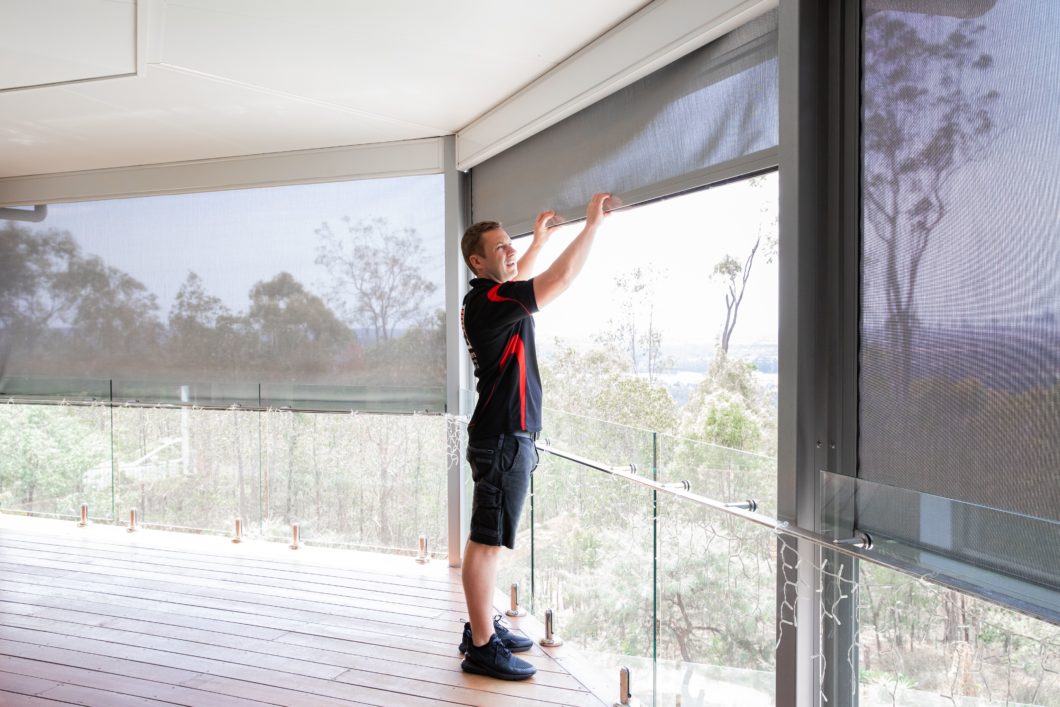 Sliding panel track blinds are outdoor roller blinds that are custom-made to fit your needs, and they are the perfect addition to your patio, verandah, or whatever outdoor area you may have on your property. At AdShutters, we can help you transform your outdoor space into a functional living area with our Slidetrack retractable blinds that are custom-built to your specific dimensions and feature materials of unparalleled quality. Our outdoor blinds help shade you from the sun, and they also help to improve privacy, and even protect you from the rain, so you can enjoy your outdoor area year round – and if you really want to step up your game, why not check out our blog on Motorised Outdoor Slidetrack Blinds.
Paying close attention to detail with soft, comfy furniture, additional lighting (think fairy lights), and decorations can make your outdoor area seem more welcoming whether in a casual outdoor lounging or eating area, or a private balcony. Lighting and fabrics can change your outdoor area and should not be disregarded, especially when dealing with limited space.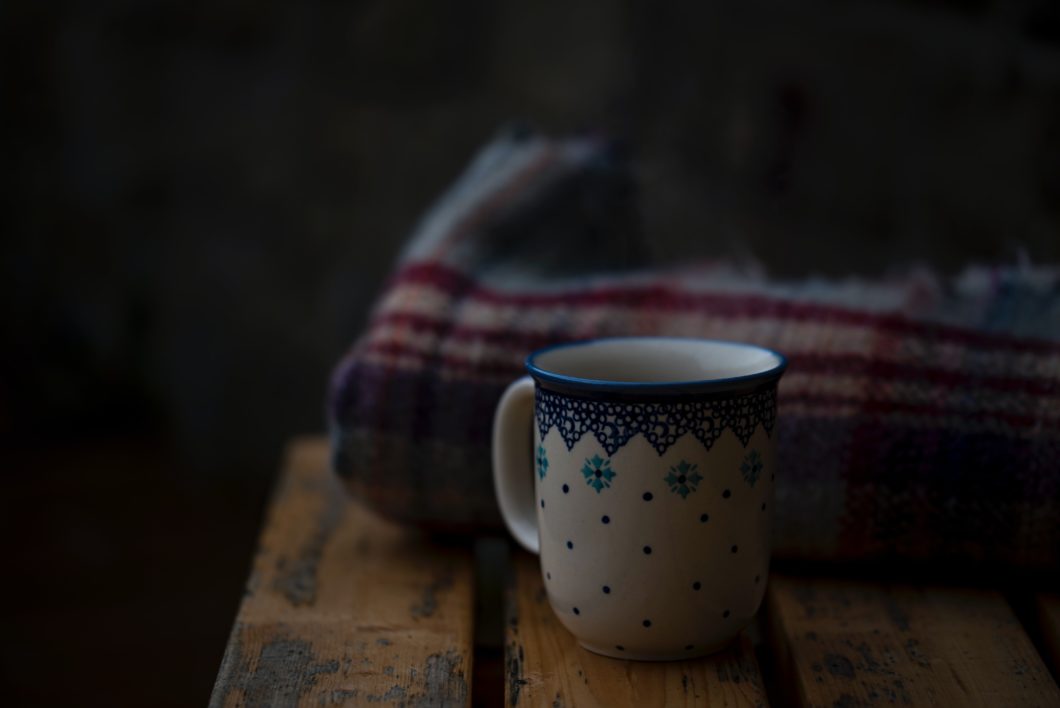 Set Up an Outdoor Kitchen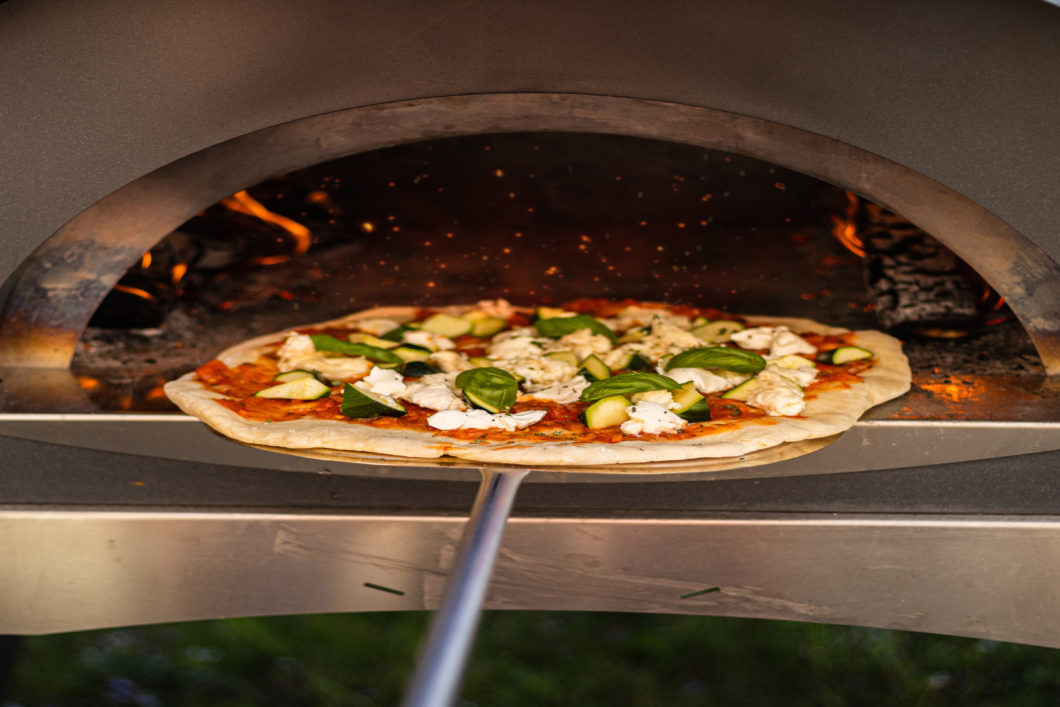 An outdoor kitchen is the epitome of outdoor entertaining, and just because you're on a tight budget doesn't mean you can't have one too, all you need is a trusty BBQ to get started. Add in some well-thought-out prep and food/equipment storage zones to make cooking outside even easier, and you can be cooking up a storm to make all your neighbours jealous in no time.
Add Some Plants to Your Space
Plants are an integral part of any space, and especially an outdoor one. Be sure to find some plants you like and that suit the climate and amount of sunlight in your space and you'll be making your garden feel alive and lush in no time. Bonus points for including native plants that can help encourage the local fauna of your area, such as native bees or lorikeets.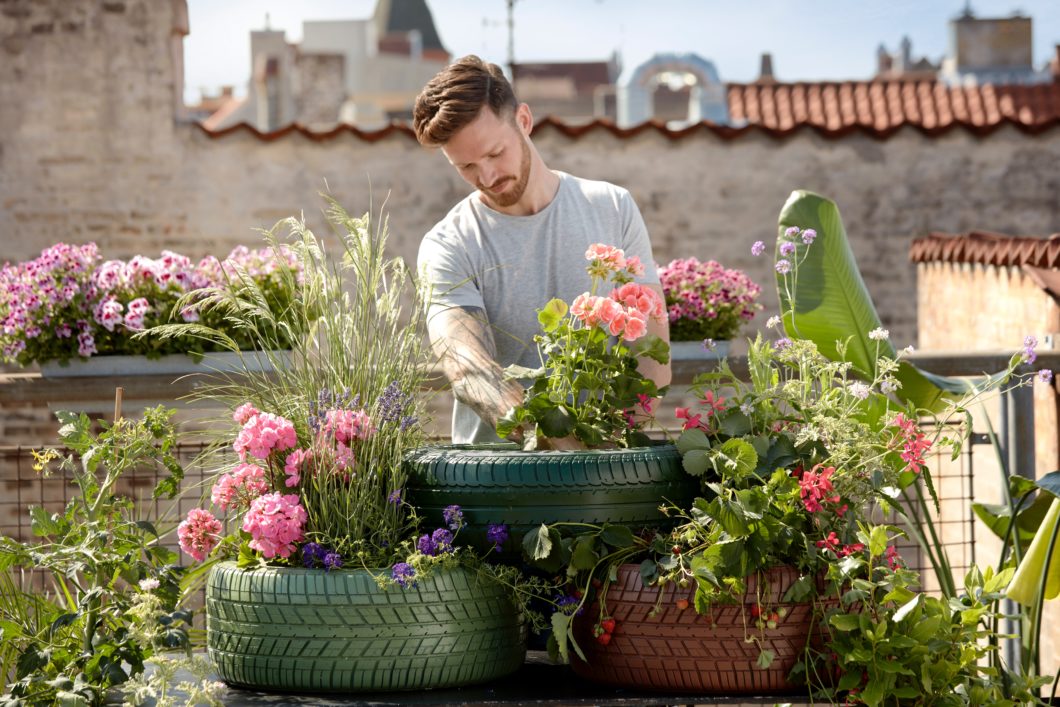 Decide on a Pièce de Résistance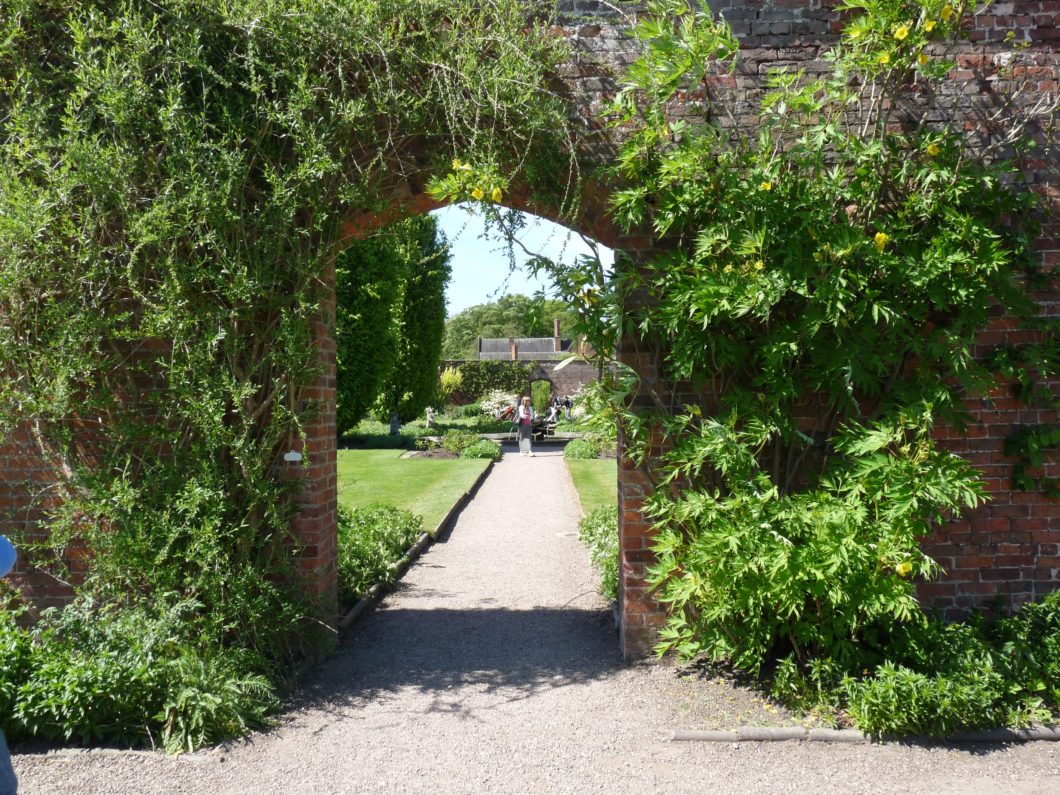 In other words, you should try to find a wow factor. Something just looks fantastic and allows your outdoor area to be taken seriously. One simple approach for this is to introduce a statement piece, for example an eye-catching garden daybed, a love seat, an arbour, or an intricate garden bench may all have a similar effect.
Create an Area for an Outdoor Cinema
What could be more relaxing than watching your favourite film while sitting beneath the stars? Hang some fairy lights, set up your outdoor projector, place all of your outdoor cushions and furniture in your designated spot, and make some popcorn since your evening's entertainment is taken care of.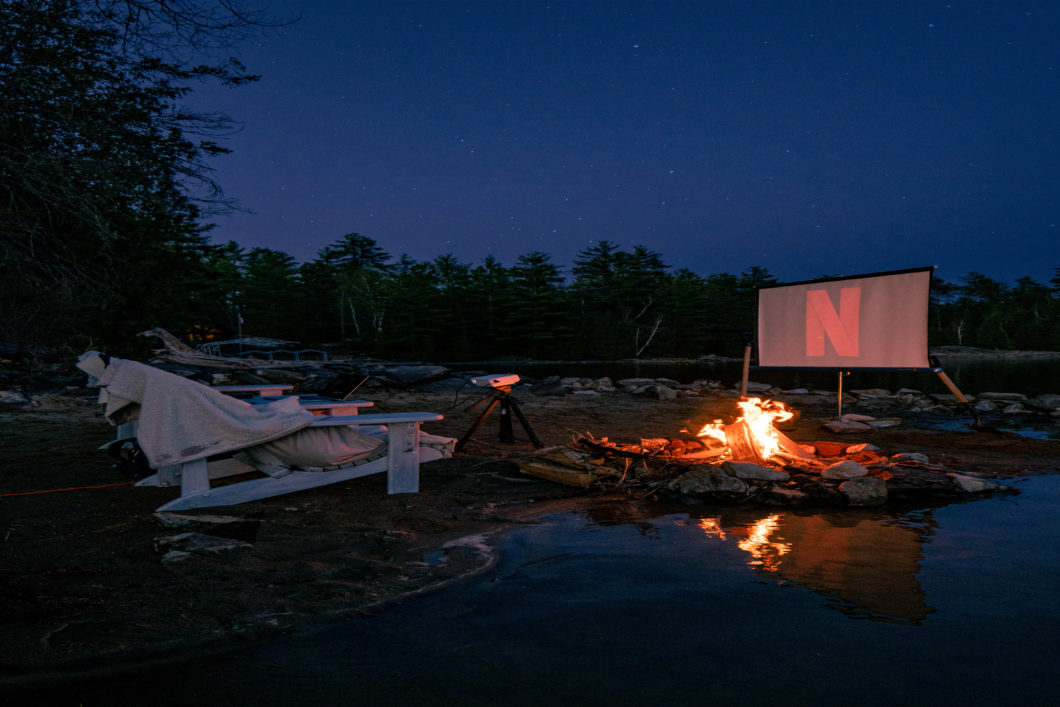 These are a few style and layout ideas to think about when trying to make your outdoor living space the place to be for your friends and family. Fortunately enough, AdShutters helps bring all your ideas alive for your home patio, verandah, or outdoor space by designing and installing unique Sliding Panel Track Blinds. You've arrived at the right place if you're seeking top-quality outdoor products. Read below for some further tips on how to improve the amount of shading on your balcony. 
7 Sun-shading Solutions to Create a Relaxing Outdoor Space
The balcony is a great place to relax and spend time outside, but the blazing heat of the sun can sometimes make it difficult to use as much as we'd like (particularly in the summer). Take a look at these different types of shade solutions to use on your balcony.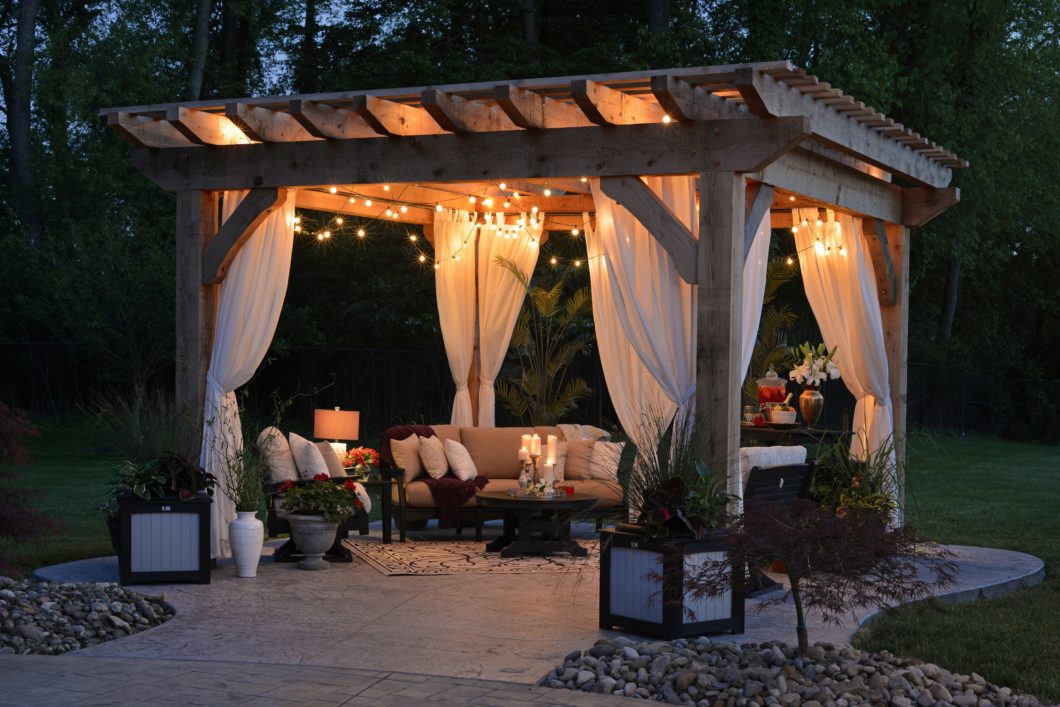 A pergola is a great approach to creating shade without limiting the sun's light and warmth. Lace some plants over the top of it and you have a beautiful semi-natural structure to shelter under when the sun's rays become too harsh. The pergola also serves as a design element that can stand out and complement the balcony's overall appearance. 
Because the sun's angle fluctuates during the day, merely providing protection directly from above is insufficient, as UV rays can also enter the balcony from the sides. This image demonstrates how roller blinds can create a nice outdoor seating area that is protected from the sun and other elements, and also provides seclusion from neighbours. Roller blinds are made of durable and long-lasting materials such as wood, bamboo, PVC, or jute. Check out our range of sliding panel track blinds here.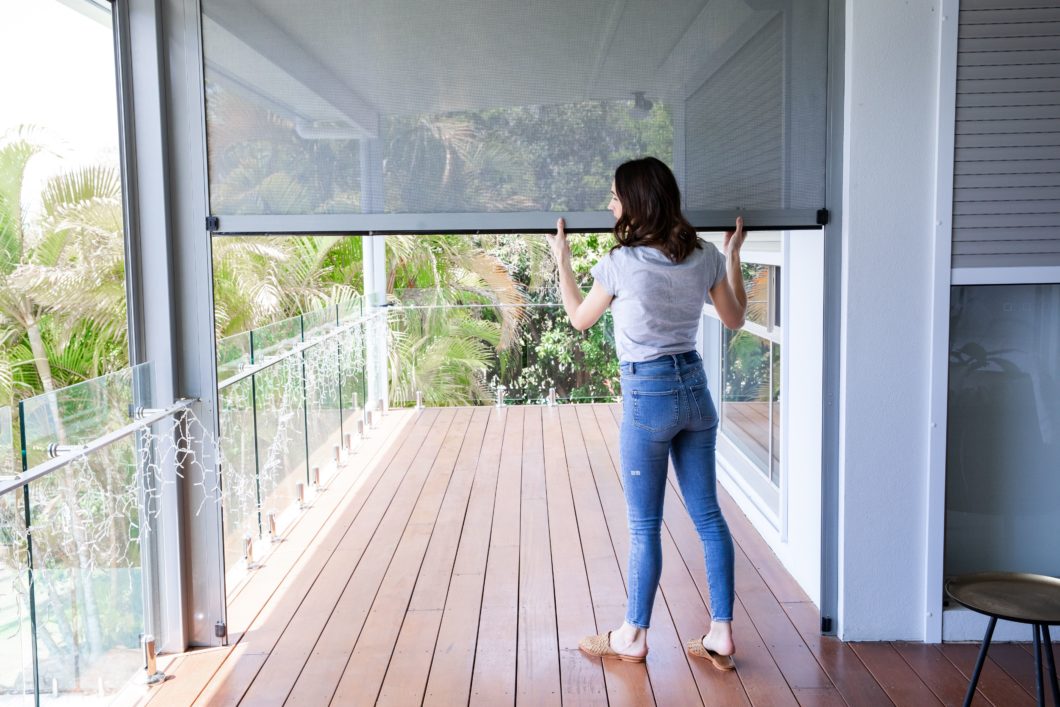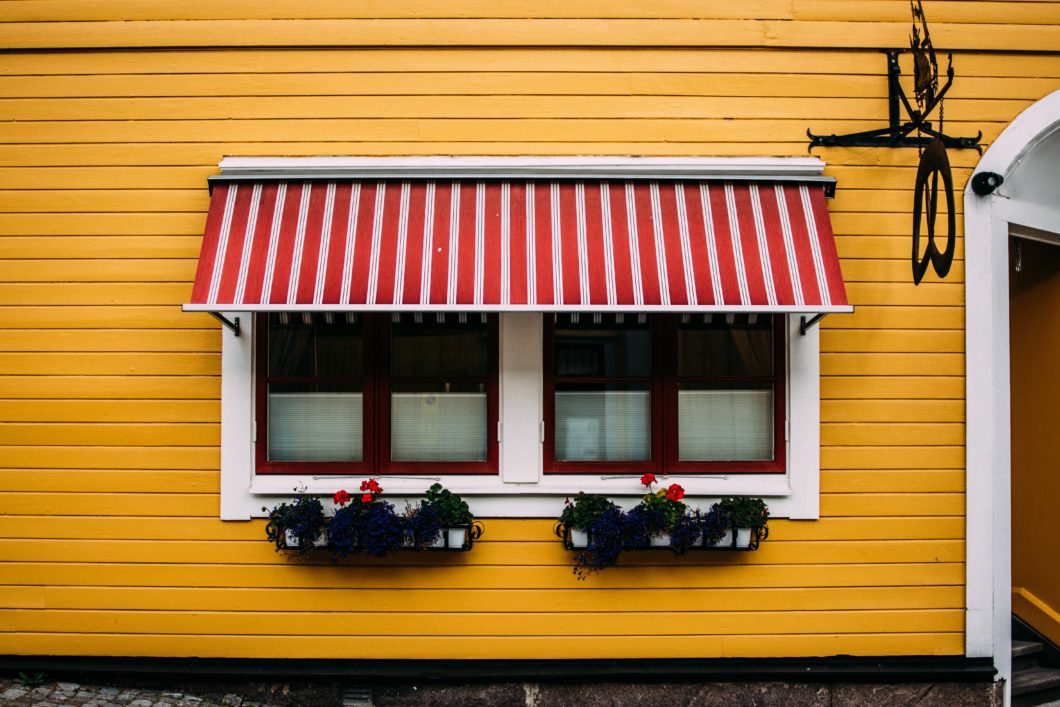 Install an awning for seasonal shade and as a decorative element. Awnings come in a range of materials, colours, and patterns to complement the style of the outdoor furniture and decor. Awnings that are UV-resistant and can be retracted when not in use are the best choice. It's worth noting that awnings can be manually operated or motorised.
4. Invest in an Outdoor Umbrella
An outdoor umbrella is one of the most cost-effective solutions in creating a covered dining area while keeping the area open. Make sure the umbrella is strong and can endure the power of ordinary winds, and be sure to fold it away if a storm is approaching.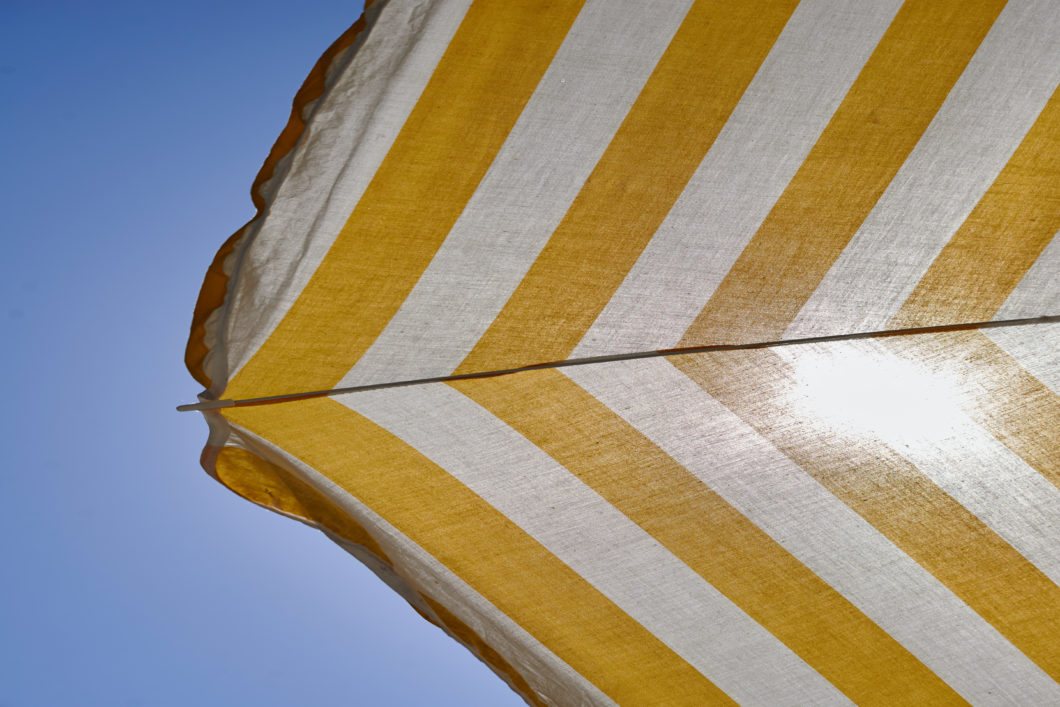 5. Install an Acrylic Roof Sheet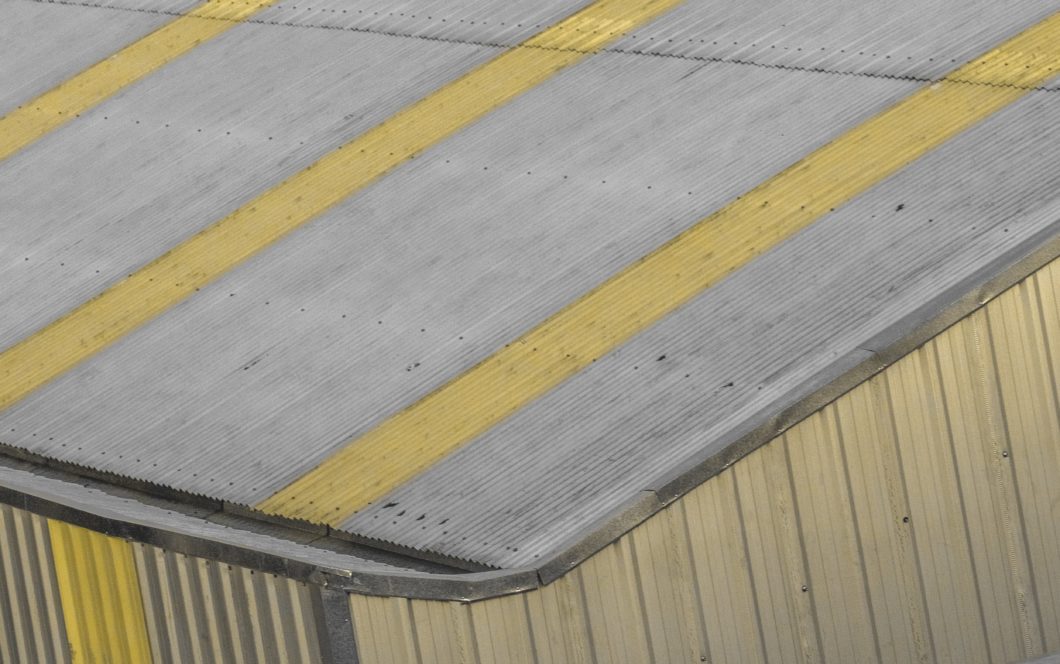 Another option for shading the balcony is to construct a semi-permanent metal roofing structure and coat it with acrylic or polycarbonate sheets. Translucent sheets are recommended because they not only allow light to flow through but also provide great protection from the sun and rain.
6. Metal grilles with a decorative motif
Consider constructing an outdoor enclosure with elegant metal grilles to provide shade and seclusion for your outdoor area. The ornate grilles on the ground, ceiling, and railing in this example are a prominent element of the balcony and contribute to the home's security.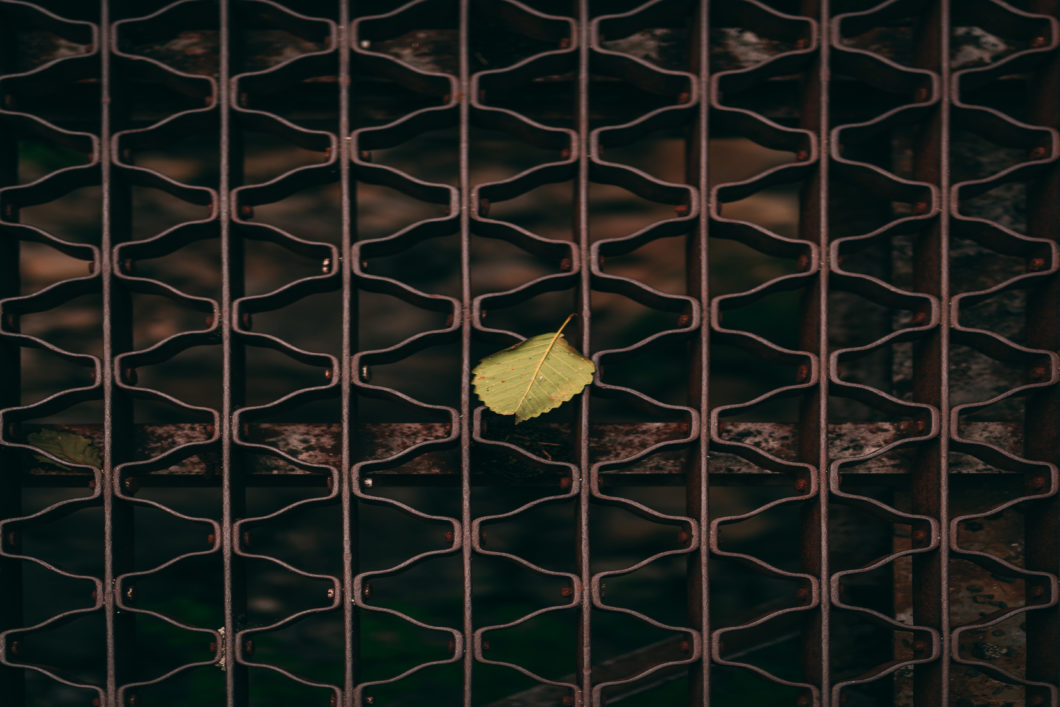 7. Plants Provide Shade Too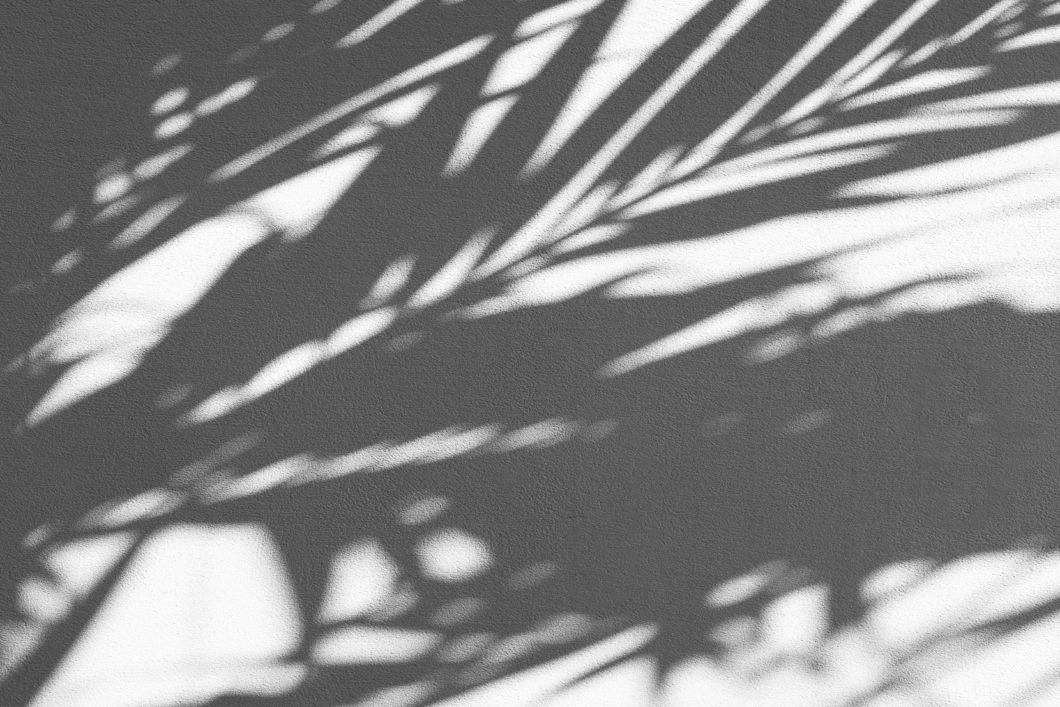 Another cost-effective technique that provides good sun protection is to use hanging plants and leaves. Tall plants, in this case, improve your balcony's privacy, give natural shade, and beautify the space by softening the home's appearance.
It's no secret that Australia experiences some of the world's most extreme weather. You want to be able to take advantage of your outside spaces as much as possible. AdShutters provides all of your outdoor needs in the suburbs between Sydney's Liverpool and Campbelltown, including Ingleburn and everything in between. If you're on the Gold Coast, we've got you covered as well!