Due to different styles, materials, colours, configurations, there are several roller shutter options to choose from. The amazing thing is that there is always a perfect solution for all windows and doors that will suit your design once you know how to best choose shutters for your home. 
A good understanding of the different styles and colours of shutters and the benefits will guide you in deciding the roller shutter that works best for your windows and doors. Since shutters are a good investment, understanding the structure of your windows and doors is an essential factor when it comes to choosing one.
How to choose the right window shutter?
Finding the right window roller shutters can be overwhelming, especially considering different sizes and styles. You need to understand that the wrong choice of the shutter can affect the appeal of your home. So, here are four tips on how to choose the right window shutter for your home.
Size Your Shutters Correctly
Your shutter should fit your window size when closed and allowed to function. In a situation where your window is too close to the corner of your house, the shutter may stick out beyond the edge. However, if you have an installed siding in your house, you should ensure the shutter doesn't stick out beyond the board.
Choose Complementary Shutter Colours
In this case, you need to go for the colour that best suits the most used colour in your home. We all know we are in the modern-day and there are no longer traditional style homes anymore, so the use of a bold tone like our Deep Ocean Blue, or a contrasting Black are still as great of choices as the more common neutrals such as grey, white and cream. 
How to Choose Door Shutters?
Shutters were originally made for windows. Today, they are often used as a protective feature for windows and doors. These are things you must know to choose the right door roller shutter.
Material
Several materials can be used for shutters, but only a few are best suited for a door. Vinyl material is the best choice. However, nothing is better than a wooden shutter that is painted to match the exterior colour of your home or the one that brightens the entrance of your home. If you're going to choose a door shutter for your home, choose a high-quality wood shutter. Metal shutters are good when you want to present your house with a touch of sophistication.
Colour
To choose the door shutter for your home, you must choose a colour that matches the exterior colour of your home. Just as the style of a shutter is important, so is the colour. If you plan to implement a door shutter in your home, then take note of the existing landscaping colour of your roof, windows, joinery and cladding. You can also take a sample of colour to your door at different hours so that you can know the best colour that fits your entrance.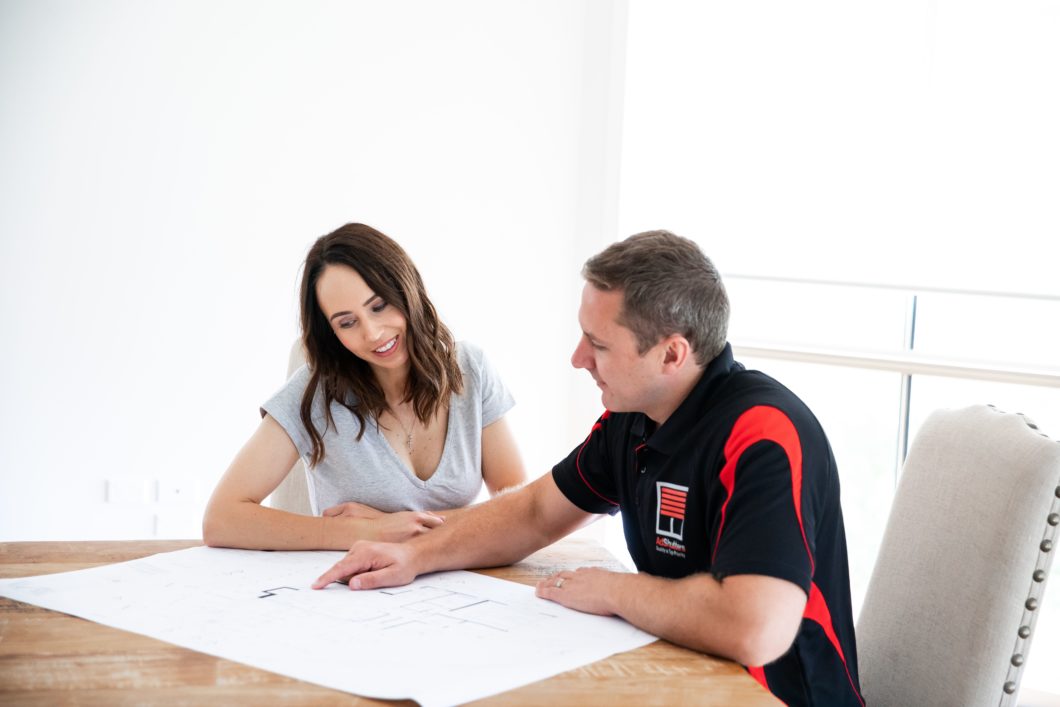 Choosing the right colour shutter
When you are thinking of choosing the right colour shutter for your doors or windows, there are some factors to be considered. The first thing is the colour and the style of your home. Most of the time, a traditional-style home needs a white or black colour shutter, while a modern home needs a bright shutter colour.
In choosing the right colour shutter, you will want to choose the colour that matches your window and door frame, but for some people, the colour is only similar to the frames but not identical. Here are some factors to consider in choosing the right colour shutter for your home.
Warm tones
Warm colour windows and door shutters give your home a more comforting look. A warm colour shutter can be used most often if you are installing in a home with primarily cool wall colours and furniture. One of the benefits of warm tone colour is that it makes the shutter look more high quality to you and your visitors.
Cool tones
If you are looking for a natural look to your home, then a cool tone shutter is what you should choose. This is because a cool based colour makes your home neat.
Bold colour shutters
Using a bold or bright colour shutter will make your home look attractive, and when it is used together with a match the building, it looks really striking and eye-catching.
Neutral tones
The most commonly used shutter is a neutral tone colour. This type of colour includes white, cream and sand. Neutral colours have more benefits than other forms of colours. They match all interiors and exterior colours and make your home look attractive.
Choosing the right size shutter
At AdShutters, we custom design your shutters to fit your application. Our on-site quotes at your Sydney or Gold Coast property are the best way for us to get an accurate size and quote back to you. We can also help you choose the best colour shutter to suit your home. 
Different homes use different styles, designs, colours of the shutter, and at Adshutters, we are here to help. Our experts will help you to determine the right shutter for your home. You can contact us if you have any questions concerning the shutter you are planning to install in your home.
Contact us on (02) 9544 0814. We will look forward to hearing from you.