Here at AdShutters, we install custom made external security roller shutters for your home windows and doors.
Servicing the areas between Sydney's Liverpool and Campbelltown, including Ingleburn and everything in between, we provide you with all your residential shutter needs.
If you are looking for security products that are second to none, you have come to the right place. Our security shutters are made from reinforced metal and will last for years with no obvious signs of wear and tear.
Security shutters are not only a practical solution to your family and home's safety, but an aesthetically pleasing addition to your house!


Our Installation Process
Because all our security shutters are custom made, you can install them on any sized window, patio doors, sliding glass doors, and french doors.
As all our quotes are made to your exact specifications, reach out to us to chat about what exactly this investment should cost. You will be given a complete quote for the build and installation.
Once our team has custom designed and made the perfect residential security shutters to match your house, our expert crew install them. Our installers make sure your shutters fit seamlessly before leaving the job site.
All our products are covered by a 5-year guarantee on parts including the motors. Additionally, we offer a 10-year guarantee on paint and powder coating to keep your home looking slick.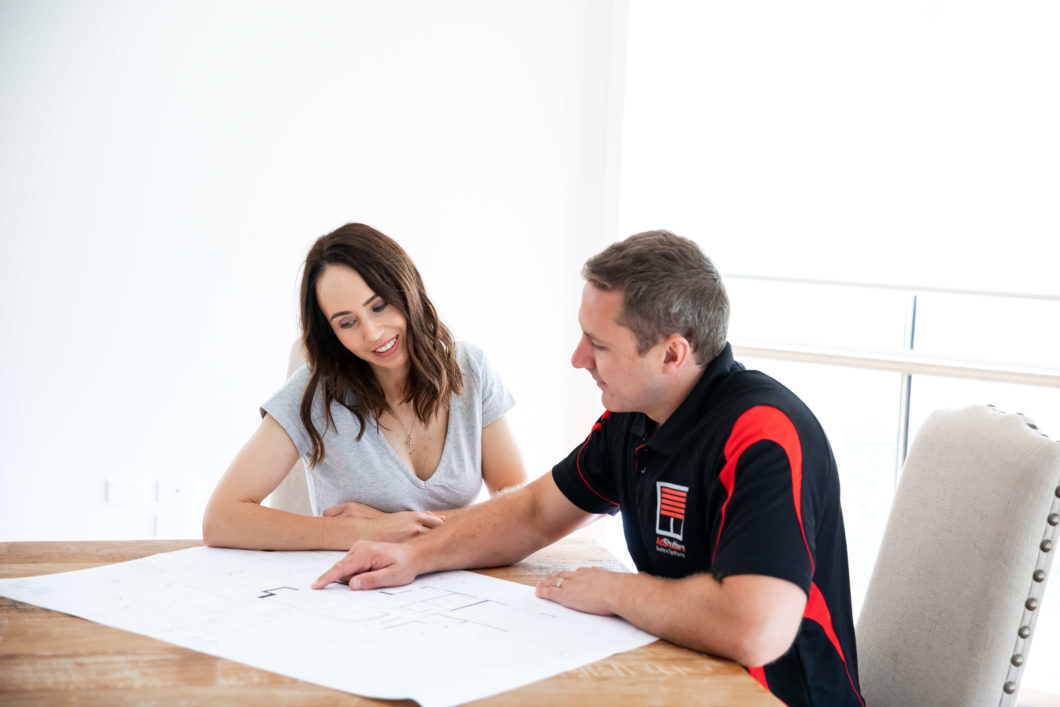 How do security shutters work?
Security roller shutters not only provide an effective physical barrier against intruders, they act as a deterrent as well.
Not only do they provide complete privacy from prying eyes, getting through metal security shutters creates a lot of noise and draws attention which is something perpetrators want to avoid!
We install retractable security shutters that roll up and down when needed. Roller security shutters can be custom-fit to any door or window in your home and work by rolling or sliding up and down on tracks (or guide channels).
When rolled down, the shutters firmly lock in place at the bottom, making them highly secure.
Why do I need security shutters installed on my home?
Security shutters add a line of defense that you won't be able to find anywhere else.
We see too many homes inflicted by intrusion, burglary and vandalism. These threats are everywhere you turn, no matter where you live or how well your neighbours look out for you.
No matter whether you are sleeping at home or gone for a month long holiday, you need to feel safe! Our technicians work one on one with you to deliver and install security that puts the safety of your family, home and valuables first.
Your family is the most important thing you have and we want to help protect your possessions you have worked hard for!
But not only good for security, roller shutters can reduce the impact from extreme weather conditions such as storms, by protecting your windows and reducing condensation on the inside.
Window security shutters can also lower your electricity consumption and bills. The insulation of the shutter combined with the air gap between the shutter and window helps to stabilise the temperature inside your house.
You can also get rid of your curtains and use your shutters instead, meaning a more allergy friendly home!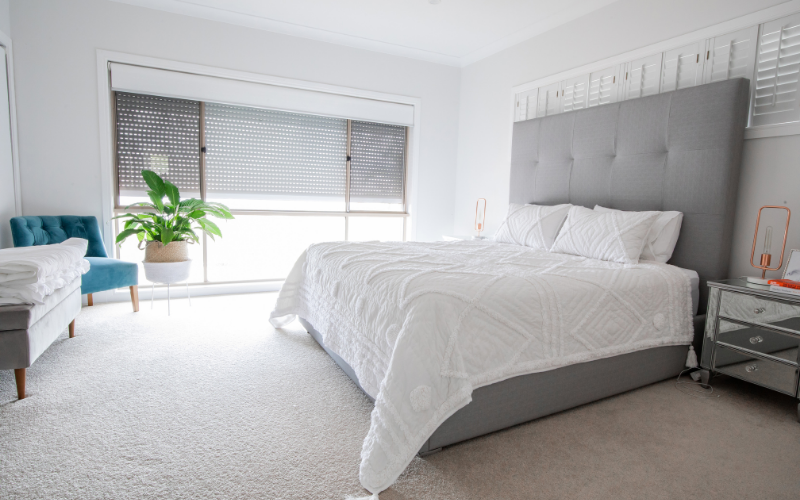 Are there different types of security shutters for homes?
At Adshutters, we work one on one with you to create custom security shutters that will keep you and your family safe and secure well into the future.
We take out the guesswork by providing you with a custom quote based on your home's exact measurements.
Your custom security roller shutters are always fitted and installed to the exterior of your home however you can choose whether you want to control your shutters from the inside or outside of the house.
You can choose one of the following three different types of operating systems with our security roller shutters:
Electric 240v (a great option for any application): This is the easiest operating system. A tubular AC motor is placed inside the axle and a switch is installed on an interior wall in your home. You can use a remote control or a key switch to operate the shutter. It can also be fitted with a manual override or back up battery in case of a power outage.
Spring with key lock: This is a simple manual lift up, pull down operation of the shutter with a counterbalance spring inside the axle to assist with the weight. You can lift the shutter simply using just two fingers. There is a key lock at the bottom for added security.
Winch winder (perfect for home windows): A winch is placed on the interior wall of the room and the handle is manually wound and moves the shutter up and down. At AdShutters, we use steel cable on our winch which is more durable than the standard tape that is commonly used.
Whichever method you prefer, we can quote and install your shutters to your chosen specifications. Even if you previously had a manual shutter system installed, our expert team can convert your existing manual roller shutters to a motorised system.
AdShutters professionals will always go over all of your options and help you find the best security shutters for your home.
What is the best style of security shutters for my home?
At AdShutters, we offer a wide range of stylistic options so that your security shutters are not an eye-sore, but an enhancement to your residential property.
Not only do we offer roller security shutters in the standard colours of monument, shale grey, cream, sand, black, white, and woodlands grey, you can create a custom look by choosing our special powder-coating colours.
These can be matched to your current window frames and joinery creating a seamless finish to your home.
Even if your dream home only exists as plans on paper currently, we can take the measurements and your security shutters can be custom built and installed during your building process.
Don't be fooled into thinking all domestic security shutters are created equal! Our security shutters all lock in place when fully rolled down and have a strong bottom rail to prevent any forced entry.
AdShutter security shutters are made from reinforced, high grade metal and insulating materials, and are some of the strongest on the market.
Do you need a residential installation of security roller shutters in the Ingleburn area?
Our expert AdShutters team can come to your home in Ingleburn, Campbelltown, Liverpool and every suburb in between!
Our Sydney factory is located in Ingleburn which makes us able to install your custom made security shutters quickly and easily.
We would love for you to recommend us to your neighbours and local friends so we make sure we look after you, even after your installation is complete!